Blue Hair for the Administration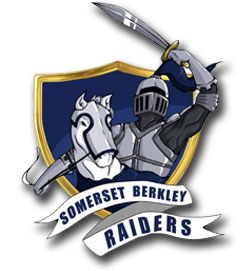 Hang on for a minute...we're trying to find some more stories you might like.
The year is coming to a close, and for most seniors that means prom, finals, and college prep. At Somerset Berkley we recognize the extreme expenses that come that come with entering college. To counter this money needed to pay for college, the money raiser for the Blue Raiders Scholarship is focused on rewarding the best male and female student that best represents the morals of Somerset Berkley Regional High School. The students are nominated by the staff and selected by a secret ballot process. The money goes directly to the scholarship fund.
Obviously these funds don't come out of thin air, so this year Principal Lanczycki has started a Go Fund Me putting everything on the line in hopes to increase donations. Principal Lanczycki, Mrs. Brelsford, and Mrs. DoCouto promised that if the Go Fund Me reached their goal of $1000 they would color their hair blue. As they had hoped, the idea of having the administration sporting blue locks upped the donations and, very quickly, the funds were up.
After  just twenty days, on May 24, the fund hit its goal! One thousand dollars was raised for the scholarship, as well as an additional $1000 for Principal Lanczycki to shave his head. If you are interested in seeing our administration dyed blue, these events will be taking place at the high school on June 2 at 7am.  The Go Fund Me is still open if you are interested in donating as all of these funds are appreciated and are going towards a very good cause. The Blue Raiders Scholarship will impact the lives of two very deserving students, and this will help them tremendously through their first year of college.