High School TV Shows Fake it to Make it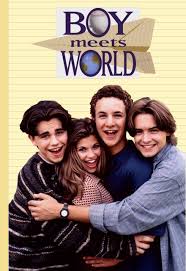 Hang on for a minute...we're trying to find some more stories you might like.
     We all watch high school TV shows in some way or another. We are drawn to them since they make high school full of drama and more jaw-dropping than high school really is. High school can be full of drama, but TV shows tend to lean on the exaggerated side.  Now, I know it looks like fun to burst out singing in the middle of class, but seriously in what reality would that be okay? Or singing on the top of the tables in the cafeteria definitely will lead you into boiling trouble. Also, if a teacher did the kind of bullying Sue did in "Glee" there would definitely be repercussions. The shenanigans Sue pulls would lead most teachers to being shown the door. We all would definitely love having the "Boy Meets World" Mr. Feeney as a teacher. His relationship with his students leaves us all a little envious. His funny interactions with students Cory Matthews, Shawn Hunter, and Topanga Lawrence, leaves us at a standstill. They trust Mr. Feeney with their problems and learn life lessons. We all know that in high school we definitely have teachers we love, but at the end of the day there is still a divide between teachers and students. Now here are the TV Shows I am going to discuss in further depth. 
"Pretty Little Liars"-  Now we all know that this show is definitely not realistic. Murders, secrets, and drama are not at all part of the school curriculum. Now seriously, murders do not likely happen during high school. Also, how could an average high school student have the time or the means to target other students the way bully A does? A uses vast resources to stalk and pry into the lives of teenage girls Hanna Marin, Spencer Hastings, Emily Fields, and Aria Montgomery. A targets the girls through technology and any means necessary to torment them. In high school there is bullying through social media and through face to face. Though in high school bullying never reaches the level A takes with tormenting these girls.
2. "Glee"-  Now this is the kind of high school I'm talking about. In the middle of class you can burst into song and dance. These students barely go to class and can get away with anything. The endless drama and bullying leaves these kids face unite and make them a family at the end of the day. This show is relatable to high school, because we are all unique in our own way. What makes you different makes you special in "Glee". In high school we all find our place through clubs so this is very relatable. Also, in high schools around the world there are "Glee" clubs. The liberties the students and teachers make in this show — not so much.
3. "Gossip Girl"- Now this show focuses on the divide between the upper class students and lower class students. Money and connections gets students into high-end jobs and socialite prestige. Now in this show an anonymous student makes a website and gossips about the upper class students on it. These students — Chuck, Serena, Blair, and Nate — are the targets of this website. This show is relatable, but there is a price to not doing your schoolwork and not attending school in real life. In reality you cannot buy your way out of your problems at school. Also, most students in reality do not hang out with celebrities or elite parties.  In most schools there is a divide between students no matter what their  differences are.
4. "Boy Meets World"- Now this high school TV show is the most heartwarming. The strong friendships that last for a lifetime, the connections between teachers and students are closer than in real life. Mr. Feeney lets his students know that he is here for them and is going to teach them valuable life lessons. The audience is never bored with the funny adventures of Cory, Shawn, and Topanga. They face problems students can relate to and they face a lot of critical life problems. I wish students and teachers could have the same dynamics as these characters too. The problem is that students and teachers need to reach each other at the same level of trust. Instead of viewing them as the enemy the students need to bridge the divide. The problem is that trust is a two way street and it does not solely rely on the student, but with the teacher also.
Let know at the bottom what you thought about the article or if you have any requests for future articles.
See you next time!
Sincerely, Your TV show reporter.