IHOP East Providence Holiday Decorations
One thing that I have found that has brought many people joy and cheer is the decorations in the IHOP in East Providence. There are sticker snowflakes on the windows, red sparkly bows on the lights, snowflakes with the workers names on them and most of all, the thing that everyone has been waiting for, Flapjack the Elf. The return of the elf has been a big stur and uprise in the IHOP, many children have been waiting for his return this December. Lucky for us Jack had returned early in late November to spread holiday cheer and to make sure the little ones are being good! With the IHOP holiday season starting the change of music has begun again as well, with holiday hits from across the years. There have been many new people entering the IHOP not expecting the holiday cheer when coming in, one thing you don't want to miss out on his the holiday cheer from the hosts at the front desk! They are dressed in there all black outfits bringing light to all!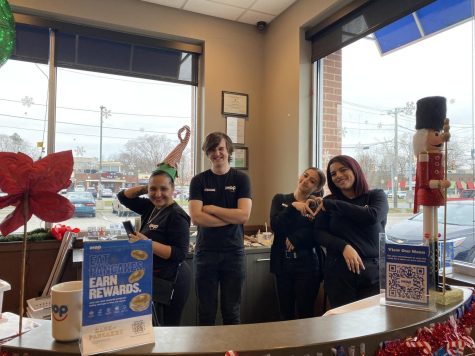 (From Left to right) Server Vanessa, Server Drew, Hostess Jayla, Hostess Elise
I have no doubt that you don't want to miss the Christmas tree there either, the tree is decorated from top to bottom with lights and ornaments with many of the ornaments being "IHOP" ornaments!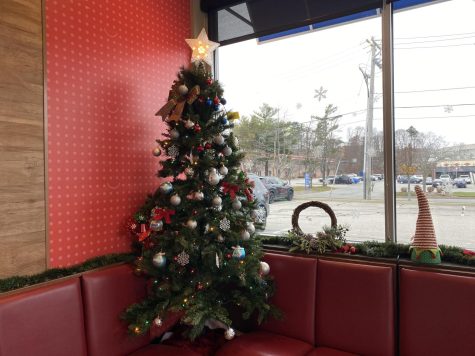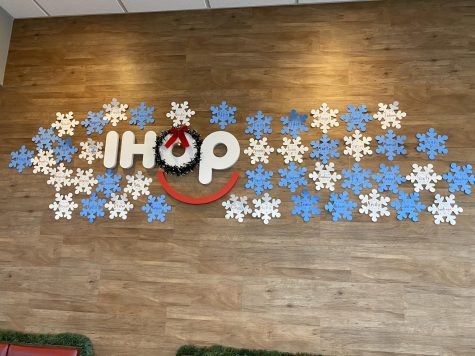 Come and Visit the IHOP in East Providence to see all these wonderful things TODAY!