Day Nine of Breezmas: Top 5 Video Games to Play This Holiday Season
Winter break is nearly upon us which, if you're like me, means it's time to kick back, relax, and enjoy a bit of harmless entertainment. Whether you're into books, movies, shows, there's something for everyone out there and for me it's video games. Although I am by no means a hardcore gamer, there are several titles that I can't help but keep coming back to. Be it rich world building, beautiful soundtracks, compelling stories, or challenging gameplay there's something very appealing about being transported into an entirely new world.
Gaming, I find, is one of the best escapist mediums out there. With everything that's going on in the world today, sometimes a little fantasy can go a long way and help ease the stress of everyday life.
If you're looking for something to obsess over this holiday season or perhaps a few gift ideas for a fellow gamer, look no further than my top five picks for this year. As always, these are my personal opinions and may not suit everyone's individual tastes.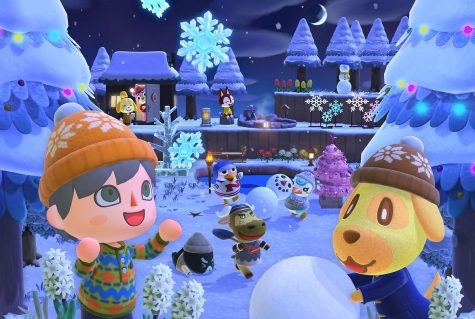 5. Animal Crossing: New Horizons
Want to enjoy the snow while staying cozy at the same time? Animal Crossing has a lot to offer players, including real-time seasons and events. If you're someone who enjoys interior decorating as well as cute aesthetics, this game may be for you. Players can design their own one of a kind island where they can interact with cute animal villagers as well as IRL friends. Everything about this game is just about tailored to you, so feel free to let your imagination run wild. Animal Crossing is available on the Nintendo Switch and runs for about $60.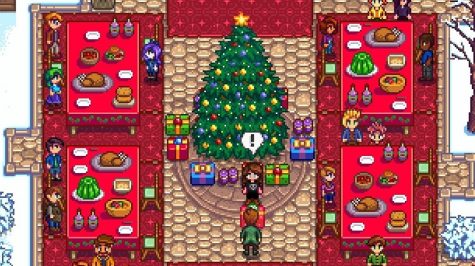 4. Stardew Valley
If Animal Crossing isn't quite your speed, consider trying Stardew Valley. Similar to Animal Crossing, players are provided with their own unique space—in this case a farm—that they are able to cultivate and customize. Besides farming, players can participate in a wide variety of activities such as mining, fishing, or even combat. Additionally, there is an entire town of unique NPCs (non-player characters) to befriend. The game also boosts adorable 2-D graphics that definitely add to the charm. Try it, it's only $15 and is available on Steam and the Nintendo Switch.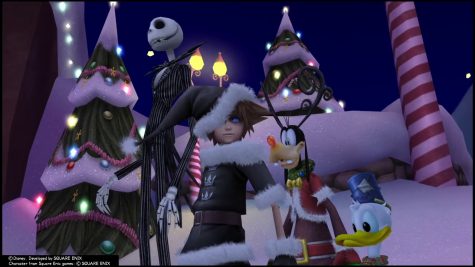 3. Kingdom Hearts
If you're looking for a little extra childhood nostalgia this Christmas, try Kingdom Hearts, Square Enix's masterpiece that combines traditional Japanese role-playing game mechanics with beloved Disney characters. Play as Sora, the young boy chosen by the mysterious keyblade as he tries to find his lost friends by visiting iconic Disney worlds. This is a single-player game, now available on PlayStation, PC, and soon to be the Nintendo Switch. What's more, you can buy just about all the games in the series for under $20. Definitely worth the investment.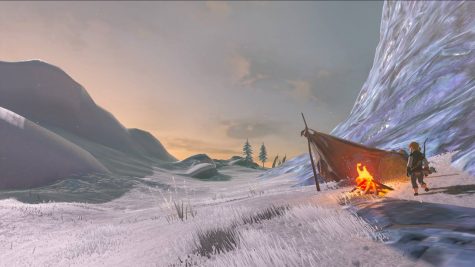 2. Legend of Zelda: Breath of the Wild
Unless you've lived under a rock you've probably heard of the Legend of Zelda series. Although it contains many beloved titles, it's most recent is one of the most critically-acclaimed games out there. If you're someone who enjoys exploring an open-world with aesthetically pleasing graphics and a calming soundtrack, this game is for you. Play as Link, a young knight who has fallen asleep for a hundred years and awakes in a world drastically altered by a calamitous event. Help him uncover his memories and save the land of Hyrule from total destruction. Prepare to be totally entranced by a breathtaking world with endless hours of exploration. Breath of the Wild is available only on the Nintendo Switch and runs between $40 – $60.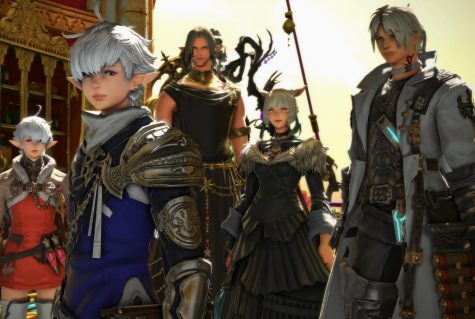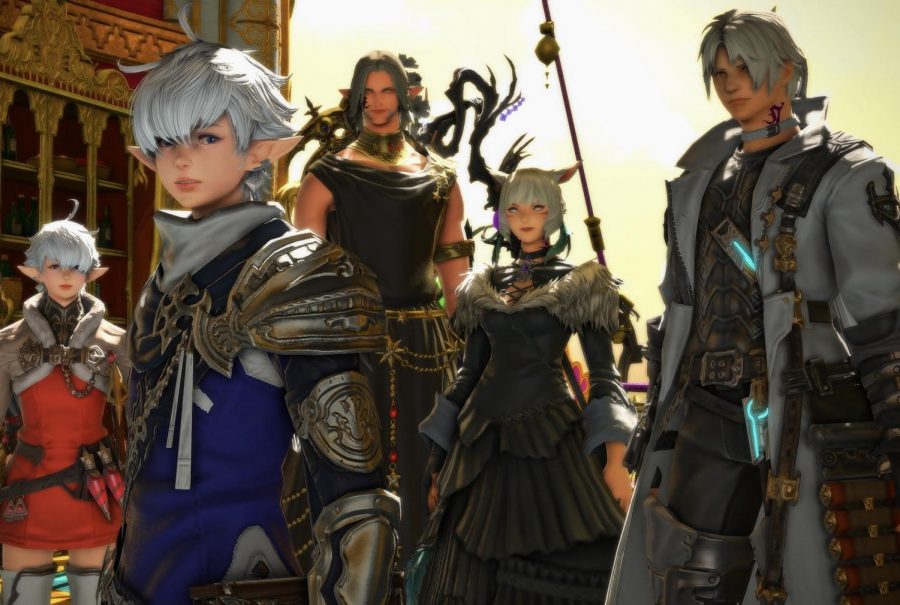 1. Final Fantasy XIV
If you're looking for a game to become completely and utterly immersed in, look no further than Final Fantasy XIV. Final Fantasy XIV is a massively multiplayer online roleplaying game (MMORPG) in which players get to completely customize their character right down to their appearance, voice, and even style of combat. Participate in challenging dungeons, trials, and raids with a unique combat system that emphasizes teamwork and cooperation. Or focus on the game's story, with it's wide variety of quests, side-quests, and lore to keep you entertained for hours on end. This game is extremely addictive and will definitely give you something to look forward to at the end of the day. Final Fantasy XIV is a little pricey as it is subscription-based but fortunately you can enjoy the first two expansions (months of content) for free.