The PPC Kicks Off with a Great Start
Hang on for a minute...we're trying to find some more stories you might like.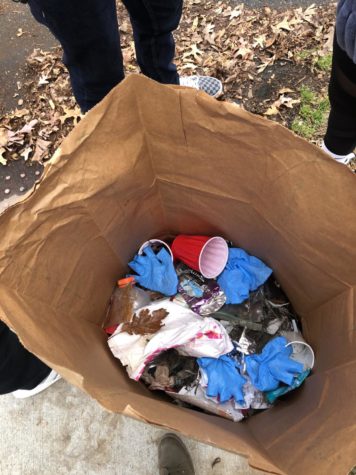 On Friday, November 14th the Pollution Prevention Club kicked off their efforts with a school clean up. After school, a group of about 25 like-minded kids gathered to rid the school grounds of trash and litter. Rory McComb, Alex Millar, and Jacob Milan began this club with hopes to reduce pollution all across town and outward, but figured it would be perfect to start small around our own school. The group put on some gloves and spent about an hour and a half picking up trash. They were able to fill just about two tall paper bags with litter. After so much trash was collected, many members are looking forward to many more expansive cleanups in the future.