Ryan Silverman: the Man, the Myth, the Legend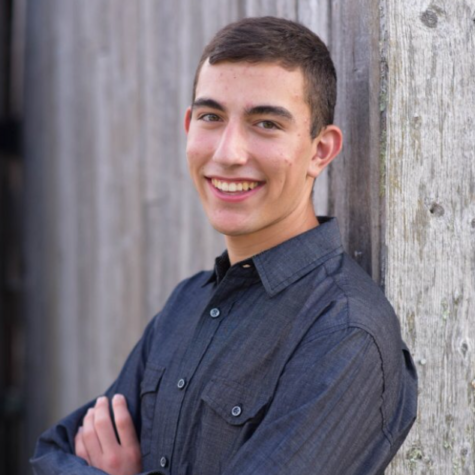 No matter what grade you're in, chances are that you've heard of Ryan Andrew Silverman. He first rose to fame in 2016 with the release of his hit music video "Vote Silverman 2016," the "Copacabana" remix which helped him to win the presidency of the sophomore class. As president, he helped lead the sophomore class to a second place finish in Case Rally with their take on "Charlie and the Chocolate Factory." 
A year later, Ryan released his second hit song, "Vote Silverman 2017." Set to the tune of Journey's "Don't Stop Believin'," this second hit  helped him secure another presidential win, this time as junior class president. In his second year as president, Ryan led his class to a first place victory. For the first time in eight years, the junior class beat the seniors with their Case Rally performance of "Aladdin." Ryan starred in the performance as Sultan, and that year set a record high for Penny Pounds, which was broken the following year. During his second term, Ryan found a way to set student emails in OneCall in order to increase communication to the students.
For his final year, Ryan released a remix of "Ice, Ice Baby" titled "Vote Silverman 2018" to encourage his fellow seniors to vote him for class president for the third year in a row. The seniors elected him to office, where he has been making great changes to the school. He also led his class to another Case Rally victory, this time with "The Lion King" as the theme, and another Penny Pounds record was set.
Throughout the year, Ryan has been leading Student Council by sending surveys to students to find what issues are the most important and serving as the student representative at school committee meetings. He also helped to set up the Raiders' Response as a way to effectively improve communication between the administration and students. The Raiders' Response allows members of Student Council to meet with Mr. Lanczycki about the important issues among students. Ryan has increased the role and effectiveness of Student Council in order to make it so that it better serves students.
Aside from his work in Student Council, Ryan is also a member of the Divide and Conquer math team, the debate team, the editor for The Breeze, a member of the concert band, Model UN, golf team, and Science Olympiad. Although he plays the trumpet for the concert band, Ryan had an ocarina solo in the most recent concert, and he has been on the golf team all four years. His junior year, Ryan served as treasurer for the math team and helped the team win their first playoff victory. This year, he became president of the math team and helped them earn their second playoff victory. Last year, Ryan was the negative captain for the debate team. He and his debate partner, Max Cabana, were ranked as the 6th best negative team in debate.
In addition to president of the math team and negative captain for the debate team, Ryan also was the editor for the school newspaper, The Breeze. He began writing articles in December of his junior year, and his most notable works include "An Open Letter to SBRHS Administration" and "Restrooms in SBRHS to be Renamed." Mr. Chase, an advisor for both the debate team and The Breeze, believes that Ryan has "been an inspiration, leader, a hard-worker, and one of the most memorable editors we've had in Breeze history." Mr. Chase also mentioned how Ryan "has been an excellent editor for the Breeze newspaper" and "started out as our technical guy, and ended up being so much more."
Whether you know Ryan Silverman or have heard of him, it's clear that he's created a legacy during his time here. It seems unlikely that any other candidate for student council will be able to create three hit songs that get them elected, or that any other student will put as much work and time into student council or The Breeze. Ryan Andrew Silverman is many things. He's a three hit wonder, president of the senior class and math team, negative captain for debate, The Breeze editor, Brown University student, trumpet and ocarina player, golfer, and a member of the Model UN and Science Olympiad. But above all else, Ryan Silverman is a true legend. He has created a legacy here that will last long past his time at SBRHS. Ryan has been an inspiration to me through the work he's done, and I feel incredibly lucky that I was able to be a part of his journey in SBRHS. I, along with many others, wish him the very best as he moves from SBRHS to Brown.