"Screenagers NEXT CHAPTER" Review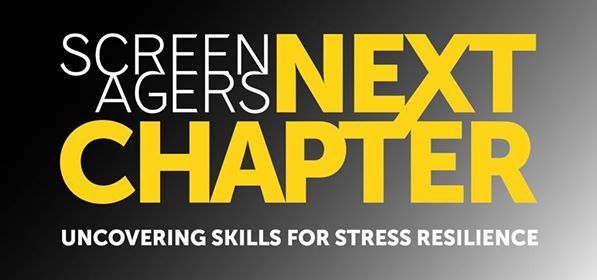 Prior to Christmas break, students were brought into the PAC to view Screenagers NEXT CHAPTER: Uncovering Skills for Stress Resilience during Blue Raider Block. The documentary was advertised as a documentary about "helping young people thrive in our screen and stress-filled world." The film discussed ways for parents to help their kids deal with mental health issues. However, the film ignored many reasons aside from phones as to why kids struggle with mental health issues and sleep deprivation.
An article from WGU (Western Governors University) examines stress in Gen Z and determines that Gen Z faces "chronic stress." Although social media plays a role in stress among teenagers, most teenagers are concerned about "increased gun violence across the country," sexual assault situations, partly due to most teenagers personally dealing with harassment or abuse, and topics of immigration and taxes that could directly impact their future. Research shows that "Gen Z feels more stress about these issues than other generations" and mental as well as physical health problems are a result of these issues. Social media adds to the levels of stress Gen Z feels towards specific issues, causing increased levels of anxiety and depression.
Results from the American Psychological Association for the Stress in America Survey show that "school. . .getting into a good college or deciding what to do after high school. . . and financial concerns for their family" are the most commonly reported reasons for stress among teens. Teens claimed to be more stressed during the school year than the summer, and 35% of those surveyed claimed that they would stay awake at night due to stress. The survey acknowledges that social media plays a role in stress levels among teens, but other stressors include academics, family discord, world events, traumatic events, and significant life changes.
Furthermore, the film mentions how teenagers don't get enough sleep at night, and implies that part of that may be due to cell phone activity. The film discusses how teenagers are supposed to get 10 hours of sleep. That means that if you are a student who wakes up at 5:30 to get ready for school, then you would have to go to sleep at 7:30. Some students aren't even home at that time due to participation in sports and other extracurriculars. Once they get home, they still have to do homework, eat, and get ready for the next day, making it extremely difficult, if not impossible, to get 10 hours of sleep.
Screenagers NEXT CHAPTER: Uncovering Skills for Stress Resilience fails to dive deeper into the real reasons for mental health issues among teens. By creating a narrative that places all teen problems on the use of social media is insulting to a generation that feels pressure to do well in school and is anxious about world events, such as "school shootings, acts of terrorism, and natural disasters." Mental health issues in teens are not caused merely be a cell phone or social media, but by a myriad of factors resulting from the world around them. Instead of just blaming mental health issues on phones, adults should be more open to trying to understand what causes these issues and doing more to improve Gen Z's mental health.