An Anniversary to Remember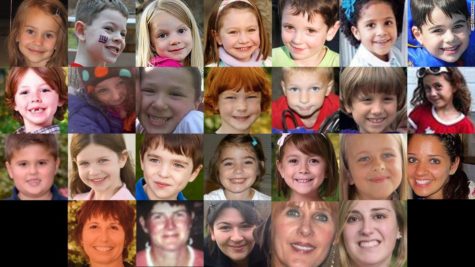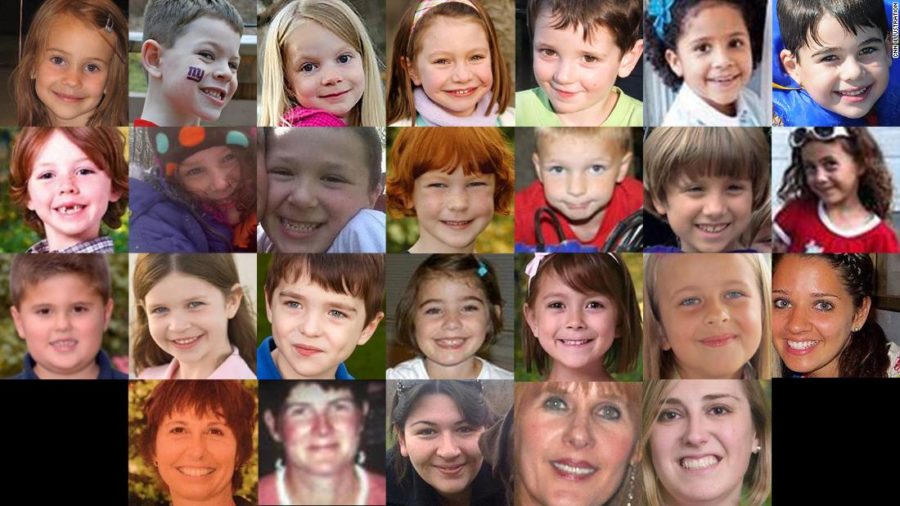 Friday, December 14th, marks the six-year anniversary of the mass shooting that took place at Sandy Hook Elementary School. At 9:30, the shooter arrived at the school where he killed twenty children and six teachers at the school. The name of the shooter is remembered, but not many know the lives that were lost.
Charlotte Bacon was six years old when she died. According to her grandmother, Charlotte was "sweet, outgoing and full of energy". She loved school, dresses, and her dog Lily. She marched to the beat of her own drum.
Daniel Barden was seven years old. He was considered an "old soul" that tried to make everyone feel accepted. He would talk to a special needs girl who was unable to speak. He would tell others "I know she can't talk, but I know she can hear me." Daniel played drums in a band with his brother and sister.
Rachel D'Avino was one of the six teachers that died that day. During the shooting, she tried to protect and comfort her kids. Her boyfriend was planning on proposing to her prior to her death. She was working on getting her doctorate, and her passion "was her occupation as a behavioral therapist working with children on the autism spectrum".
Olivia Engel was six. She loved the colors pink and purple, and her family said she could "always light up a room." She played soccer, tennis, swam, was a Girl Scout, took part in musical theatre, took art and dance lessons, and always led grace at dinner. Her family says she "had a great sense of humor and her favorite stuffed animal was a lamb.
Josephine "Joey" Gray celebrated her seventh birthday just days before the shooting. Her favorite color was purple. She enjoyed riding her bike and selling lemonade. She also liked peanuts and Barbie dolls.
Dylan Hockley was six years old. His family had moved to Newton from England two years prior to the shooting. He was just learning how to read, and "was so proud when he read us a new book every day". He loved Vicki Soto, his teacher, and his aide, Mrs. Murphy. At the bus stop, Dylan would play tag with his neighbors.
Dawn Lafferty Hochsprung was the principle of Sandy Hook. She always had a smile on her face. She was one of the first victims after confronting the shooter when he made his way into the school. While she was alive, she oversaw the installation of a security system that required visitors to ring the doorbell at the front entrance after the doors locked.
Madeleine Hsu was six years old. She loved to read and was the middle child. When her family waited for her to come off the bus, they would wait with their golden retriever. Madeleine's face "would light up when she saw the dog."
Catherine Hubbard was a six-year-old who loved animals. Her love of animals was born after she got a purple mouse when she had surgery at two months old. She has a foundation in her name that helps build animal sanctuaries. Catherine will be remembered for her smile and love of animals.
Chase Kowalski was seven. He wanted his two front teeth for Christmas. He competed in his first triathlon at six years old. He played baseball, was a Boy Scout and loved the kids' workshop at Home Depot. In the Bethel High summer track program, Chase ran the 50 meter, the 100 meter, and the 400 meter.
Jesse Lewis was six. When the gunman came into Jesse's classroom, his gun jammed. During that time, Jesse yelled "Run!" He was shot in the head, but because of his actions, nine of his classmates were able to run to safety.
Ana Marquez-Greene was six. Ana loved music and she loved to dance. Her father describes her as a "beautiful and vibrant" little girl. A project named after her helps families and children that are dealing with trauma.
James Mattioli was six and three-quarters. He would wear shorts and t-shirts no matter what the weather was. He loved to sing and once asked his mother "How old do I have to be to sing on a stage?" James loved to be outside and would dive from the diving board, swim, and bike. James liked to end his days by cuddling with his mother.
Grace McDonnell was seven years old. She wanted to be a painter. Her mother says that Grace "was all about peace and gentleness and kindness" and that she "didn't have an ounce of hate in her". Cupcakes, ice cream cones, lighthouses, and seagulls were drawn onto her casket by her family.
Anne Marie Murphy died to protect her students. Her body was found covering children in an attempt to save them. Her mother describes her as "a happy soul." Anne's family believes "she died doing what she loved. She was serving children and serving God." At her funeral, the church was filled with people paying their respects to her.
Emilie Parker was a six year old with an infectious laugh. She loved to draw. Emilie would carry her markers and pencils with her all the time "so she never missed an opportunity to draw or make a card for someone." She was the oldest child in her family. Her parents now work to support young artists like their daughter.
Jack Pinto was a six year old in first grade. Before he died, he won a medal in his first wrestling match. He loved football and his favorite player was Victor Cruz. After the shooting, Victor Cruz wrote "Jack Pinto. My hero" on one cleat, "R.I.P. Jack Pinto" on the other, and "Jack Pinto. This one is 4 U!" on his glove.
Noah Pozner was six when he died. His twin sister survived the shooting, but she wasn't told how he died right away. He was a smart kid and "had a huge heart." Noah's aunt said, "he could really get what he wanted just by batting those long eyelashes and looking at you with those big blue eyes."
Caroline Previdi was six. She played soccer, swam, and danced. Her aunt called her a "sweet little angel" when she found out about her death. The Caroline Previdi Foundation was set up to help students who can't afford to participate in afterschool activities. The foundation uses Caroline's quote "We are not lucky. We are blessed."
Jessica Rekos was six. She loved whales and horses. She won a blue ribbon in her only horse show at age 5. For Christmas that year, Jessica had asked for new cowgirl boots and a cowgirl hat and was promised her own horse when she turned 10. She had two younger brothers that she loved to play with.
Avielle Richman was six. She was new to Newton and loved trying new things. She was the happiest when she was on a horse. When she trotted, she giggled. Avielle enjoyed naming everything from pets to plants.
Lauren Rousseau was a permanent substitute at Sandy Hook. She had wanted to be a teacher since before she was in kindergarten. She was hired at Sandy Hook in November. Lauren's classroom was the first one the shooter entered.
Mary Sherlach was killed after she heard shots being fired and went to the hall to see what was happening. She was the school psychologist and had no problem working long hours if she was helping people. Mary enjoyed gardening, reading, and going to the theatre. She had been working at Sandy Hook for eighteen years when she died.
Victoria Soto loved her students. She hid her students in the closet to save them. She told the gunman that her students were in the auditorium in an attempt to redirect him. She died so some of her students could live. Victoria loved her students and would talk about them with "such fondness and caring."
Benjamin Wheeler was six years old. He was a fan of the Beatles and wanted to be a lighthouse keeper when he grew up. Ben had an older brother, Nate. On the day of the shooting, Ben told his mother "I still want to be an architect, but I also want to be a paleontologist, because that's what Nate is going to be, and I want to do everything Nate does."
Allison Wyatt was six. She was a kind person who once offered her snacks to a stranger. She loved to draw. One of the last drawings she made was a picture for her teacher, Victoria Soto. It said "I love you, Love Allie."
Six years ago, the world lost these twenty-six angels. They're the ones whose names we should remember. No matter how many years go by, we should never forget the twenty kids and six teachers that died in one of the deadliest school shootings in America.
About the Writer
Isabella Rocha, Contributor
Isabella Rocha is an editor for The Breeze and a representative for the junior class. She is a member of the cross country and winter and spring track...