Holiday Vespers Concert Coverage
SBRHS had their annual Holiday Vespers Concert in the Performing Arts Center at 2pm on December 19th. This concert featured the SBRHS Jazz Ensemble, SBRHS Concert Choir, SBRHS String Orchestra, and SBRHS Concert Band. The concert showcased songs and medleys about every holiday tradition, from Christmas to Hanukkah. 
Jazz Band, directed by Christian Dow, performed "Oye Como Va," by Tito Puente, and "Sing, Sing, Sing," by Betty Goodman. Concert Choir, directed by Jeremy Young, performed "Carol of the Bells," by Peter J. Wilhousky, "Bidi Bom," by David Eddleman, "You're a Mean One Mr.Grinch," by Albert Hague, arranged by Jeff Funk, and featuring solos by Alexander Olivera and Noah Cabral, and "Glow," by Eric Whitacre. Strings Orchestra, directed by Stephanie Isidoro, performed "Festive Sounds of Hanukkah," arranged by Bill Holcombe and featuring solos from Naomi Berman, Bethany Curtis, Lillian Gentile, Lilly Medeiros, Drew Souza, and Victoria Tavares de Almeida. Additionally, they performed "In the Bleak Midwinter," by Gustav Holst, and "Polar Express (Medley)," by Glen Ballard and Alan Silvestri and arranged by Paul Lavender and adapted by Larry Moore. Chamber performed "Waltz of the Flowers (from the Nutcracker)," by P.I. Tchaikovsky and arranged by Brendan McBrien. Concert band, directed by Christina Rausch, performed "Hanukkah Festival," arranged by Chris Bernotas and featuring Richard Buote on the clarient, "The Nightmare Before Christmas," by Danny Elfman and arranged by Michael Brown, and "Christmas Eve/Sarajevo 12/24," by Paul O'Neill and Robert Kinkel, arranged by Bob Phillips and George Megaw. The ensembles then combined to perform "Sleigh Ride" by Leroy Anderson, arranged by Mark Brymer.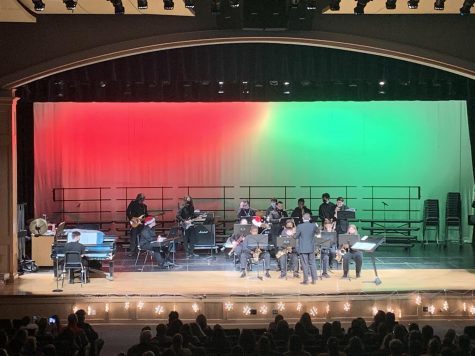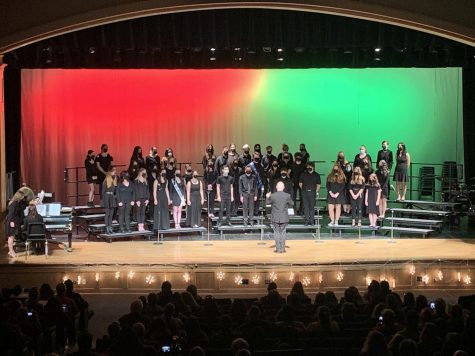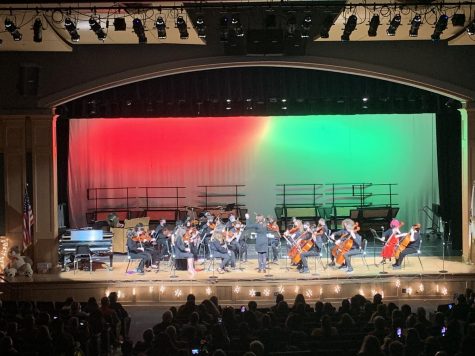 Additionally, the Breeze congratulates Roman Raposo (Senior District Band), El Larabee (Senior Districts Mixed Chorus), Bethany Curtis (Senior District Treble Chorus), Erin Rausch (Senior District Treble Chorus), Kiri Setzer (Senior District Treble Chorus), and Jaice Thurber (Senior District Treble Chorus) on auditioning and having scores great enough to join Senior Districts ensembles!