Day Eighteen of Breezemas: Show Choir Holiday Show Coverage
SBRHS' very own Electrify, Amplify, and Voltage show choirs are holding their Holiday Show for the first time since 2019! This show features numbers from each choir, parents and relatives of choir members, local dance companies, Dartmouth High School students, Berkeley Middle School students, and Somerset-Berkley staff and alumni. The Holiday Show was held in the PAC on December 17th at 6pm and will have an additional performance on December 18th at 2pm. Tickets can be purchased online (using this link) or at the box office on the day of the show.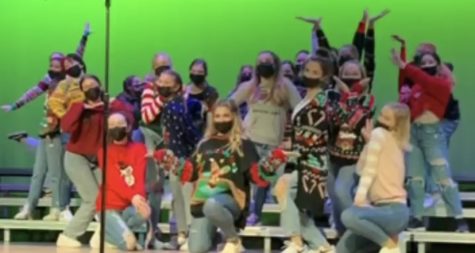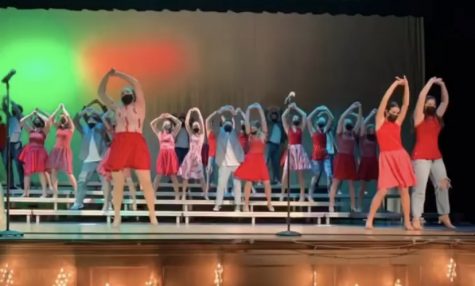 The stage and PAC are completely decked out in holiday decorations that really make the show pop! Lighting and sound, designed and executed by show choir director Taiylor Medina, stage manager Robert Lomax, Jeremy Young, and Lilly Medeiros, make each performance sound amazing and add an extra "wow" factor to the visuals of the entire show!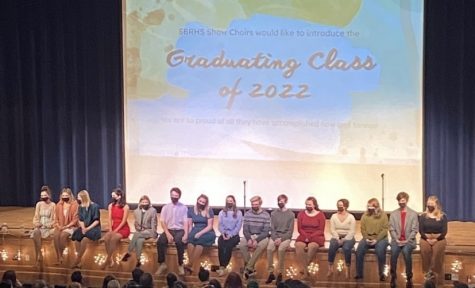 The Holiday Show has a set list of 22 merry and bright performances featuring both singing and dancing in a true show choir fashion! The setlist is as follows: "Santa Claus is Comin to Town" by the Jackson 5, featuring the "Full Power Choir" containing each member of the three individual show choirs. "Text Me Merry Christmas" performed by Emily Daigle and Kiri Setzer. "The Christmas Can Can" by Members of the Center Stage dance company. "Very First Christmas" from the show Spongebob by Voltage, featuring solos by Drew Souza, Kyle Comeau, Nathan Almeida, Ty Medeiros, and Vincent Camara. "Christmas Tree Farm" performed by a small group of show choir members, featuring Claire Daigle. "Bring Me Love" performed by Collin Killoran. "Rockin' Around the Christmas Tree" performed by Amplify. "Run Run Rudolph" performed by the Berkley Middle School Theatre Club. "When You Believe" featuring Neveah Cohelo and Morgan Machado. "Mary Did You Know" performed by Harmonics from Dartmouth High School. "Underneath the Tree" performed by Electrify. "I'll be Home" performed by the show choir seniors. "Snow Miser Heat Miser" performed by Somerset-Berkley staff and alumni. "Winter Wonderland" performed by Caroline Field and Shawn Simmons. "Oh Santa" performed by show choir leadership. "Winter Hymnal" performed by Harmonics at Dartmouth High School. "Merry Christmas, Happy Holidays" performed by Amplify, featuring Claire Daigle, Morgan Machado, and Caroline Field. "Baby It's Cold Outside" performed by Collin Killoran and Kylee Schecter. "Hallelujah" performed by Maggie Corcoran. "Like It's Christmas" performed by Electrify. "Little Saint Nick" performed by show choir parents and relatives. "All I Want For Christmas is You" performed by "Full Power," featuring Emily Daigle.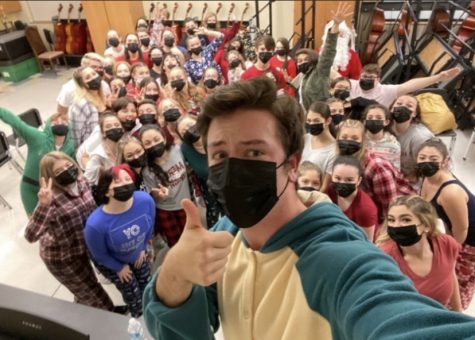 Come support your peers, Somerset-Berkley staff, friends, and family at the Show Choir Holiday Show!