Delirium Book Review
"Love, it will kill you and save you"
Delirium by Lauren Oliver is genuinely one of my favorite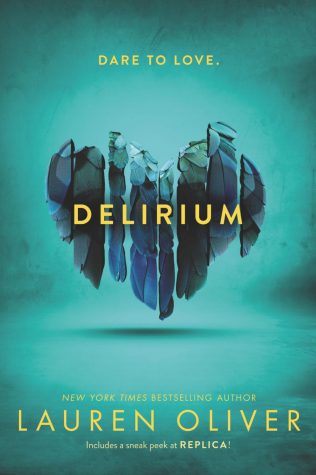 books to this day. It is the first of three equally amazing novels in the series. It is a dystopian novel that takes place in an alternate United States where love is a disease. It is called "amor delirium nerviosa", and must be cured and eradicated. The government controls everything and your whole future is already set. Once you are 18 years-old, you must get the cure, and it basically makes you emotionless, incapable of any form of love. Imagine if your parents cared nothing for you and you weren't even allowed to go out and live life. Outside the society of emotionless zombies are the wilds where sympathizers and "invalids", who are people who refuse to give up love, flee to. The main character, Lena, is a rule follower and looks forward to having the cure as she believes everything the government has told her. Then she meets Alex, a boy from the wilds and Lena begins to question everything she has known her whole life. 
The characters in the novel were so well written, I could practically feel every emotion as Lena constantly questioned her reality and how she viewed the world so uniquely. Alex was by far one of my favorite characters. He was amazingly strong with such a fascinating past, and as I read I felt the relationship between him and Lena grow until it became something incredible. I loved how compelling this novel was, to the point where I was staying up late into the night reading. With each chapter, the suspense grew until the emotion the writing held was almost overwhelming, but in such a good way. It was definitely an emotional rollercoaster that kept me on the edge of my seat waiting to see what will happen next. The way this book portrays love is so beautiful and unique. I could never imagine a world without love. 
I highly recommend this book to anyone 14+ who enjoys reading dystopian fiction. Oliver's take on love and emotion is so interesting; this book stayed with me for a long time. I very rarely cry when it comes to books, but I can admit this one really got to me. I give this book a wholehearted 5 out of 5 and I can't recommend it enough.