What a Time to Be Alive Album Review
What a Time to Be Alive by Drake and Future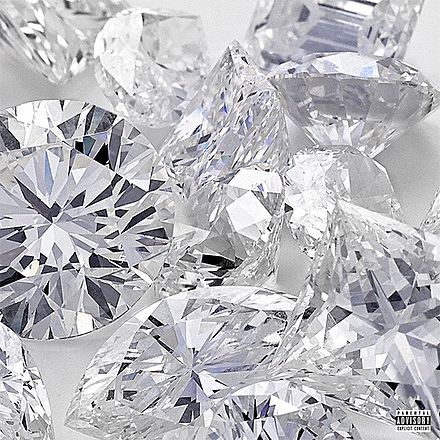 Rating: B
Genre: Hip-hop/Rap
Song Amount: 11
Release Date: September 20th 2015
Price: $9.99
Oh, what a time to be alive! This collab album by Drake and Future is trending everywhere. To someone who is new to Drake or Future songs, this album seems great to jam out to. To a Drake or Future fan, this album is kind of a let down.
You figure taking two talented artists, whatever they create, would be the definition of music to your ears and it would be twice as good as them working on their own. Instead this album seems weak compared to their previous solo work. Both Drake and Future have put out music this year. Drake put out the album If You're Reading This it's Too Late in February 2015. Future put out the album DS2 in July 2015. One of the songs on DS2 is called "Where Ya At" and Drake is featured in this. So this album What A Time To Be Alive isn't their first time collaborating. This album isn't bad, it just could've been better if they spent more time with making it. Earlier this year, Drake released the songs "Charged Up", "Back to Back", "Hotline Bling" (currently #3 on the iTunes Song chart) and "Right Hand" in July, all just a short amount of time after each other. This album was produced quickly, just like those were. If the artists spent more time on it, I'm sure that the lyrics would be better. Also, between Drake and Future, there seems like there's a lack of chemistry between them. All of the previous work of Drake and Future is excellent, so you would've expected this album to have better. Considering it's both of them working on it, it should've been at least A worthy.
Even with the album seeming rushed and a lack of chemistry, it is still very good. It has the perfect amount of songs and I liked how Drake had a song just by himself on there called "30 for 30 Freestyle," where he really expresses and shows himself. This song is similar to "You & the 6" on the If You're Reading This it's Too Late. Future has a song on their too that's just by himself that's called "Jersey," and that song really shows his style too. The lyrics in this album are all catchy and this album is a good album to get you in a pumped mood. A couple songs, like "Plastic Bag" don't have a good enough meaning behind the lyrics. The song isn't bad; it has a catchy beat, but the meaning behind it is lacking compared to Drake's other songs with a good meaning behind it. On the iTunes Song chart currently, "Jumpman" on this album is #29 compared to "Hotline Bling," a song with just Drake, that's #3 on the chart. On the Hip-hop/ Rap song chart on iTunes however, "Jumpman" is #5, "Big Rings" is #30, and "Diamonds Dancing" is #48. The beats of all the songs are good. These songs are all very catchy and good songs to listen to because they sound good, not because of their meaning. Nevertheless, this album is still fantastic, and is a good album to jam to with friends or just by yourself.