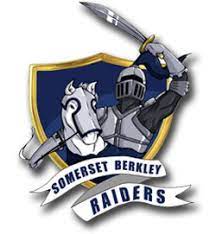 Hello everyone, my name is Aisha Imran and I am a sophomore at SBRHS and I am happy to say that this year's election for student council has recently happened. Student council is a place where people can take charge of the school and make the school a better place by making necessary improvements and planning events for the school year. Students can run for positions and become part of the student government. Every year people run for a position that they are passionate about and that really shows your school spirit. Since the elections recently happened I wanted to interview the presidents of each grade and ask them specific questions so everyone could get to know them a little better since they have taken the responsibility to represent their grade and make the school more enjoyable and more exciting.
     Role: Junior president of Student Government Sophia Rocha
    Why do you think student council is important?
      I think student council is important because it's a way to get involved in the school. It gives easy access to help make changes to the school and teaches leadership as well as learning how to work with others. Living in a democratic republic country, it teaches students the basics of how politics work which is very important to understand in order to be an active citizen in society when older.
   What are some goals or ideas that you have for the 2023-2024 school year?
    Some goals I have for the 2023-2024 school year are to extend the passing periods back to 5 minutes. Many people have talked about wanting a change and how beneficial moving it back to 5 minutes would be, so I started a petition students can sign in order to take that step towards actually getting the passing periods back. I'd also like to try and increase the amount of school pride more specifically within the Junior class since we lack it, but also throughout the school in general.
  What are some qualities that make you a good leader?
    Personally I speak out about what I believe in and don't let others dictate the way that I think. Staying true to yourself and following your own opinions are really important not just as a leader, but as a person in general. However, I do not strictly stick to my opinions and hear others out and take into consideration what they have to say. Just because someone has a differing opinion than I, doesn't mean that their opinion is incorrect. I'm also very passionate about being President and have wanted this for a long time.
  Why did you choose to run for president?
       I chose to run for President because although previous President Ryan Viera was very good and lasted a long time, nothing ever got done and we got dead last as sophomores in case rally last year. I believe the changes I want to make, I will make. I'm also fully confident that I will be able to bring the enthusiasm and try to get more people to participate in the case rally, so that we actually have a shot at winning for once.
  What is a piece of advice that you would give to your younger self?
     A piece of advice I would give to my younger self would be to try things when I first have an interest in them. I've wanted to run for President for a while now, but was scared of rejection or failing if I did win. I ran for Vice President last year and lost, but this year I came back with more confidence and ended up winning. If I had run for President freshman year like I originally wanted, then I might've had a better connection with my peers and been able to be a better President for them. There are many things I've wanted to do, but just held off. The things I've taken up on doing when I wanted, I have never regretted even if they didn't go as I planned. It was the times I fully didn't go for it that I regret the most.
      Wow, those were some great answers. I loved how you really explained everything and I can tell you really have interest in the student council, which is amazing. You sound like a fun, caring, and smart person. Congratulations Sophia!