Somerset Berkley Tackles Sports Essay Contest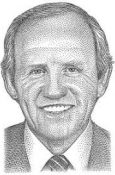 Last February, Somerset Berkley students in Ms. Copeland's English classes entered the Will McDonough Writing Contest sponsored by the Sports Museum in Boston. There were four different prompts that students could base their responses on; they could write about great moments in sports history, an influential person in sports, a positive experience that the student had with sports, or an example of how sports and societal issues have been interconnected. 
The results of the essay competition were announced last week on March 17th. Ms. Copeland's students saw immense success in the 11th and 12th grade competitions. Four of our juniors placed in the 11th grade competition and five seniors placed in the one for 12th graders. In 11th grade, Rylee Resendes, Samuel Trenholme, and Ryan Rose all received honorable mentions for their submissions while Kyle Comeau came in 2nd place out of all juniors who competed. The senior class saw five honorable mentions awarded to Gabby Fernandes, Emma Preston, Serena DaSilva, Kylie Green, and Brooke Bernier.
Our Raiders covered a diverse number of topics in their writing submissions. Rylee Resendes wrote an essay commenting on women's rights in Iran and how the Iranian World Cup team protested the sexist and authoritarian actions of Iran's morality police. Brooke Bernier's essay focused on the correlation between sportswear and gender expression; it also covered how the world of sports could be more inclusive of all in order to make all athletes feel comfortable while doing what it is they do best. One Raider, senior Kylie Green, wrote of her personal experiences with the New England Disabled Sports organization and the positive impact it has had not only on her life, but on members of her family and friends as well.  
Congratulations to the students who participated and received recognition for their hard work within the English department here at Somerset Berkley!