This Week in History (2/6)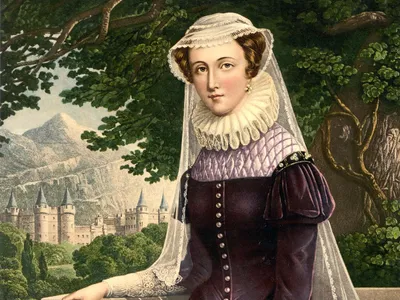 February 6th, 1952
Queen Elizabeth II started her reign as the Queen of the United Kingdom after the death of her father after prolonged illness.
February 7th, 1613
The founder of the Romanov dynasty, Michael Romanov, assumed the position of the tsar of Russia. He remained tsar until 1645.
February 8th, 1587
Mary, the Queen of Scots, was beheaded after being convicted of treason and plotting to kill Queen Elizabeth I. 
February 9th, 1944
The great American novelist Alice Walker was born in Eatonton, Georgia. She is most recognized for her vastly popular novel The Color Purple.
February 10th, 2005
Arthur Miller, the playwright of The Crucible and Death of a Salesman, passed away in Roxbury, Connecticut. 
February 11th, 1753
The very first hospital to admit patients in the American colonies, Pennsylvania Hospital, was co-founded by Benjamin Franklin.
February 12th, 1909
The National Association for the Advancement of Colored People (the NAACP) was founded in New York City.