The Fall Ball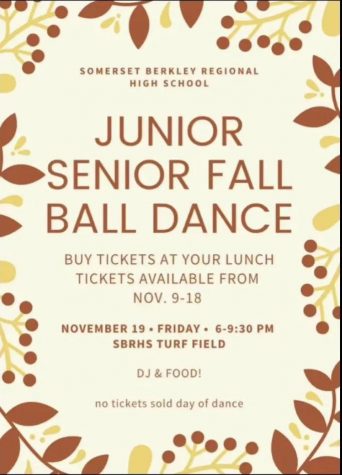 The Fall Ball is a dance for all students in the junior and senior class, happening Friday, November 19th after school from 6:00 to 9:30 pm. This dance was announced on Tuesday, November 9th and will be held outside on the Hanson Memorial Field Turf football field. Tickets can be purchased according to the following schedule and require a signed contract and $5:
Monday 11/15- before school in room 217; during 2nd lunch; after school in the Student Dining Center until 3pm
Tuesday 11/16- before school in room 217; during 3rd lunch; after school in the gym until 3pm
Wednesday 11/17- before school in room 217; during all lunches.
Miss Cabral or a volunteer will be selling tickets and accepting contracts at the front of the Student Dining Center during lunch or in any of the otherwise mentioned locations until this Wednesday, November 17th. After that, no more tickets will be sold.
The dance has a semi-formal dress code, with no heels allowed as it takes place on the turf. Due to the cold November weather, all attendees are required to bring a sweatshirt and/or sweatpants in order to stay warm. Food will be available for purchase from the concessions stand and a DJ will be providing music for the dance.