NHS Awards Night 2018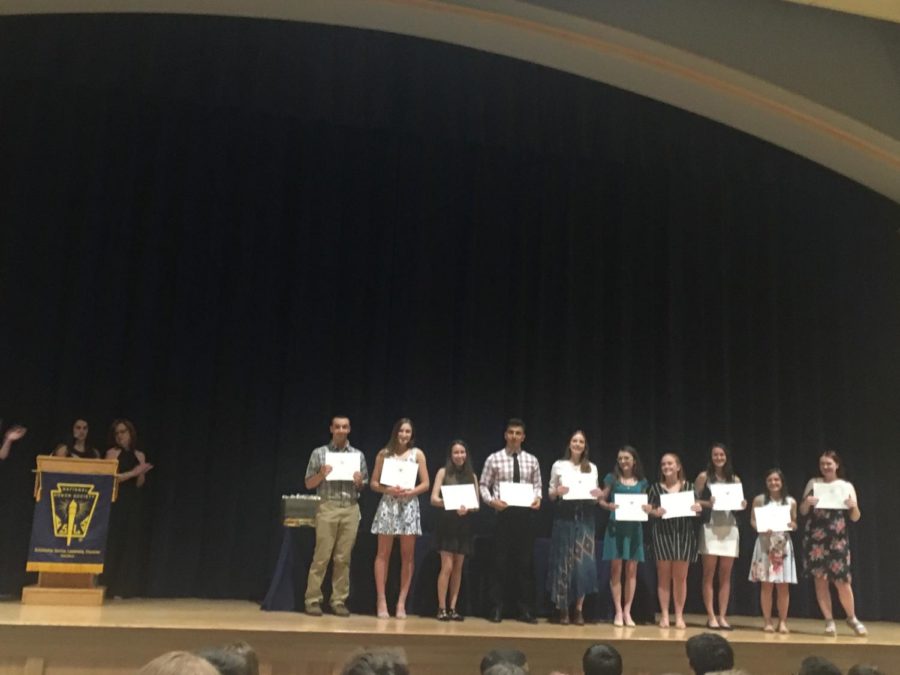 On June 4, 2018, the National Honor Society hosted an awards night where a number of awards and scholarships were given out, as well as the finalized list for the top ten of the senior class. Below are the award recipients and top ten:
Brown University Book Award: Mylee Setzer
The Harvard Prize Book Award: Lily Ferreira
The Holy Cross Book Prize Award: Meghan King
DECA Business Book Award: Kara Kanuse
St. Michael's College Book Award: Sydney Filipe
University of Rochester Humanities/Social Sciences Award: Ryan Silverman
Rensselaer Mathematics and Science Award: Ryan Silverman
Bausch and Lomb Science Award: Elizabeth Orlando
The George Eastman Young Leaders Award: Guy Parenteau
The Xerox Award: Michael Gagliardi
The Air Force Award: Eddy Raad
Donald J. McNamara Award: Kyan Leite
The Diane Paskowski Chemistry Achievement Award: Lily Ferreira
The Jo-Ann E. Silvia Biology Achievement Award: Jeremy Dessert
The Anatomy and Physiology Achievement Award: Lindsay Chubbuck
The Environmental Science Achievement Award: Samantha Francoeur
Foreign Language Awards
French: Laura Guirand
Portuguese: Josie Schmidt
Spanish: Michael Ferreira
Excellence in AP Psychology: Colby Yokell
Excellence in AP History: Sydney Mis and Alexandria Celia
United States Marine Corps Scholastic Excellence Award: Jeremy Dessert
D.A.R. Good Citizenship Awards: Autumn Rayray
President's Academic Fitness Awards (includes top 10)
Julia Ahasey
Devon Barros
Tiffany Chasse
Soleil Corvelo
Chase Franco
Olivia Lucianno
Zachary Martin
Ian Rodriguez
Collin Ryder
Sarah Wilson
(start of top ten)
10: Catherine Casey
9: Colby Yokell
8: Gina Gagliardi
7: Gemma Bruce
6: Alexandria Celia
5: Micaela Rennick
4: Eddy Raad
3: Sydney Mis
2: Jillian Levesque
1: Jeremy Dessert
About the Writer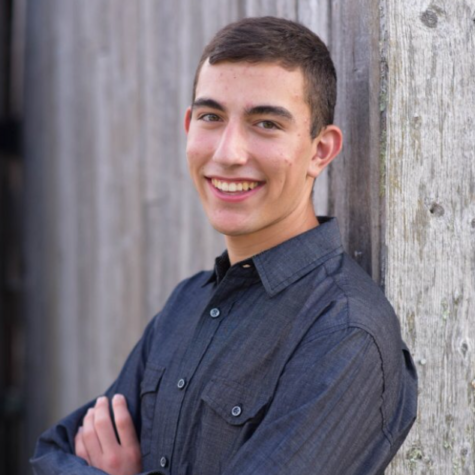 Ryan Silverman, Editor
Ryan is a senior who joined the Breeze junior year. He is very active in the school and enjoys participating in golf team, concert band, math team,...