Parking Passes: Where does the money go?
Hang on for a minute...we're trying to find some more stories you might like.
At Somerset Berkley Regional High School, many students pay the parking fee, with the majority not knowing where the revenue collected ends up.  A parking fee is not new; when I interviewed Mr. Lanczycki, he told me, "parking passes have been in place since I've been in high school, even before me."  However, the fee has not always been $50, which some students consider to be high.  Mr. Lanczycki said that the fee was not always that much.  "We started to do some research around local schools.  D.R. and Apponequet were both at $100 a year and we didn't want to go up that much, but we wanted to make sure we went up a bit," said Mr. Lanczycki.
Although there is no clear cut answer, the parking pass fees are ultimately used to fund student programs.  Mr. Lanczycki said that "money that we have generally goes into a fund we use to help kids, so sometimes I have a fund called 'Students in Need,' so if there are less fortunate kids who can't afford to go to prom or go on a field trip or are having some difficulties, we try to make sure that money goes to those kids so that they have the ability to have the high school experience like everybody else. We don't want finance to stop somebody from having a great high school experience."  He told me Lindsey Albernaz, Director of Business and Finance in the Somerset Public Schools and Somerset Berkley Regional School District, would be able to give me more information.  I reached out to Albernaz; the roughly $9,000 – $10,000 annually collected from parking passes goes towards snowplowing and salting the parking lots.  Albernaz was clear to point out that the parking pass fees coverage of winter maintenance frees up funding for other student needs.
After recent snowstorms, many students have complained about the disarray of the parking lot.  "I couldn't even see the lines," one student said.  However, this is not a result of the school's negligence.  Mr. Lanczycki explained that plowing is done by, "an outside vendor that comes in to do it, and if it is not done well we place calls to the head of grounds and he deals with that company.  The equipment to plow is expensive and it makes no sense for the school department for the six times a year to actually do it."  Furthermore, Mr. Lanczycki also told me the architecture of the school makes it hard to move snow: "On major snowstorms, we're always going to have issues here because of how the architects designed the plot of land.  They didn't quite give us areas to move snow into so we're always going to have some issues with that."
Another issue many new drivers have with the current parking pass system is that they have to pay the fee in full, even if they are only using the parking pass for half the year. Mr. Lanczycki told me that the fee does not change throughout the year, "because we're not going to do the percentages as things go on.  It's a flat fee just like you would do if you were in a parking structure at a city. When you pay for it, you pay for the year whether you come in halfway or you don't."

About the Writer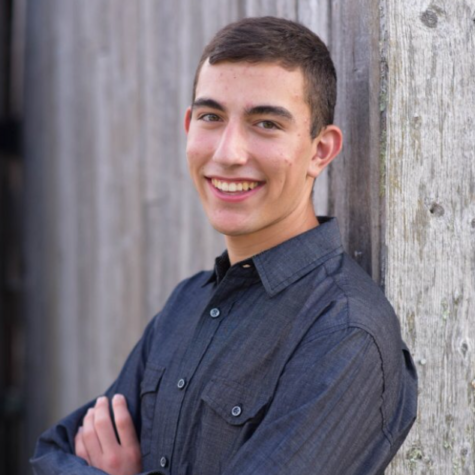 Ryan Silverman, Editor
Ryan is a senior who joined the Breeze junior year. He is very active in the school and enjoys participating in golf team, concert band, math team,...