Somerset's Southeast Mass Driving School Closes Its Doors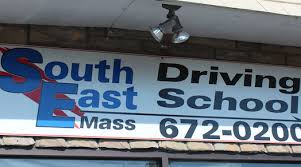 Allison Vieira, Contributor
February 5, 2018
For 17 years, Southeast Mass Driving School, run by Mary Silva and her husband, has run the only drivers ed school in Somerset. Having taught decades of young drivers, Mary says, "the last 17 years have been a true blessing. I was able to teach students how to drive on the road and instruct them in the classroom — something I love to do." With that, Mary closed the doors of her driving school in January of 2018. Mary is not retired however; she will continue working for AAA Northeast in Somerset, but for many, the closing of these doors means reminiscing about their experience at Southeast Mass Driving School.
The "About" section of the Southeast Mass Driving School website says, "Southeast Mass Driving School Inc. everyone is treated as though they are family. We strive to treat everyone with respect and have a very good reputation for teaching." This statement is proven true by the many students who have attended the school and still speak highly of it. Former student Caitlin Lourenco (junior) says, "I think it's very upsetting that the driving school closed as each and every teacher there cared about the kids very much, especially Mary and Al. They worked extremely hard to make sure we improved every lesson and were a pleasure to have as teachers." Cole Panayakul (sophomore) also added, "I found it helpful and also enjoyable to go there. The teachers knew what they were doing and they didn't bore you in the slightest."
This Somerset-based school that has been running since 2001 has influenced many high school students from all over Somerset, Berkley, Dighton, Rehoboth, Swansea, and Somerset. A whole decade of students were given all the tools to become responsible drivers by Mary and all her employees, who will be dearly missed by former students.