Somerset Berkley Field Hockey Dominates Over Canton
If you were to walk on to the track at about 6:00 pm on Tuesday night you would most likely feel something in the air as our very own varsity field hockey team prepared to face Canton in the Quarterfinals. What was it you may ask? Well, excitement and tension for certain. Of course, this game was incredibly important but the fact that this same team only a year prior had a few words to say about the two boys out on the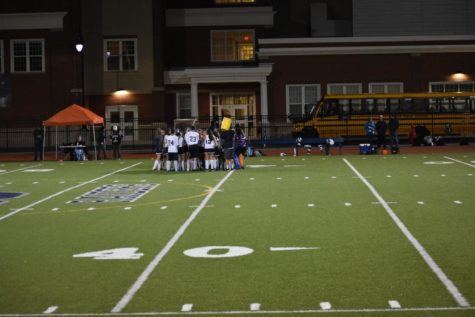 field added to the drama. Last year the Canton coach, Christine O'Conner, reconciled the loss saying, "They shouldn't have boys on their team, it's ridiculous" And only a few weeks before this quarterfinal game Buddy Thomas over at the South Coast Today said: "I don't enjoy watching boys compete against girls in any kind of athletic competition."
With everyone having something to say about these two players and facing the team that has been the most outspoken against them, both SBRHS players and supporters appeared confident and prepared. Guy Parenteau, Senior Class President, who was especially energetic said, "Our field hockey team is one of the most dedicated groups in the whole school. They don't get enough credit for all the good work they do. It's important to show s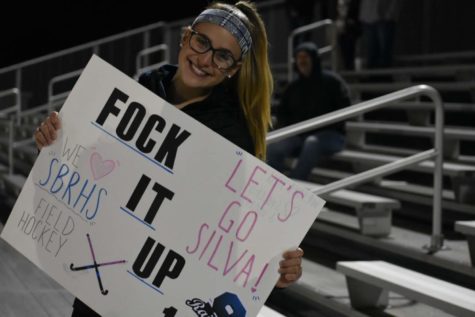 chool spirit and support our field hockey girls and boys alike." Many students seemed to agree and the energy was great.
The first goal was scored by Kayleigh McDo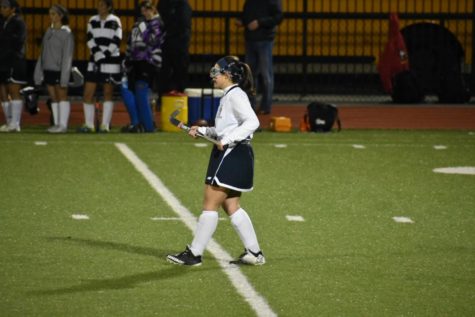 nald on a penalty corner and Canton was able to tie it 1-1 by the end of the first half. The second goal came 51 seconds into the second half scored by Reagan Cadorette also on a penalty corner. With only a few minutes remaining, Meghan Salsinha struck the 3rd goal for Somerset Berkley winning the team a 3-1 victory over Canton.