"THE HISTORY OF XBOX"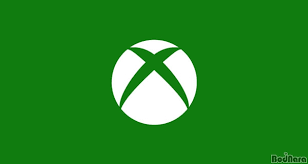 Xbox is a very big video game brand by Microsoft and is highly popular all over the world. They have developed a series of gaming consoles that come out for each gaming generation. Xbox has released three consoles in the sixth, seventh and eighth generations of gaming. The gaming brand also represents games, streaming devices and an online service known as Xbox Live.
The Xbox was announced by Microsoft in 2000 and was also previewed at E3 of that year. The Xbox was released on November 15, 2001, the birth of the gaming franchise. Over the years, Microsoft has expanded the franchise with more outstanding consoles such as the Xbox 360 in 2005 as well as the expansive and glamorous Xbox One in 2013. But, In 2014, The head of Xbox Marc Whitten left and was succeeded by the current head of Xbox Phil Spencer.
The original Xbox was released on November 15, 2001, in North America and was released in other continents in 2002. As being part of the sixth generation of gaming, Xbox was able to make its mark and become popular worldwide. Xbox was then starting to have a bitter rivalry with Sony's PlayStation 2 and Nintendo's Gamecube. The name Xbox was derived from the contraction DirectX Box, a reference to Microsoft graphics API, DirectX. The Xbox Live service launched in November 2002 and allowed players to play online games with or without a broadband connection. Xbox Live was very well known and was used a lot which made Xbox more popular.
On November 22, 2005, Xbox released the Xbox 360 competing with Sony's PlayStation 3 and Nintendo's Wii as part of the seventh generation of gaming. The console was a massive hit off the bat spreading across the world and it sold everywhere except for Japan. The Xbox 360 expanded Xbox Live to a whole new level having the ability to stream content to PC. Microsoft also added a Kinect, a motion control system which used an advanced sensor system. In 2010, at E3, Microsoft announced a redesigned version of the Xbox 360, The Xbox 360 S. The console was a bit slimmer than the original but featured an optical output, five USB 2.0 ports and a special port design for the Kinect. The first ones to be release contained a 250GB hard drive and a 4GB internal storage.
Exactly eight years later on November 22, 2013, Microsoft released the Xbox One which succeeds the Xbox 360. The Xbox One competes with The PlayStation 4, The Wii U and The Nintendo Switch. All of those consoles are part of the current eighth generation of gaming consoles. The Xbox One was announced by Microsoft in May of that year and had a bunch of amazing new high tech features. It has many internet-based features such as the ability to stream and record gameplay and an enhanced Kinect that had a voice control basis. The console also gave you the option to download games instead of having them on discs in a gaming library. But, many people had complaints about the Kinect, so soon after they had the Xbox One function without a Kinect.
On July 13, 2016, Microsoft announced the release of the Xbox One S, that was a slimmer and more upgraded version to be released in August of that year. Also, at E3 2016, Microsoft announced another new console known as Project Scorpio. But, At E3 2017, they announced the official name, The Xbox One X. The Xbox One X was released on November 7, 2017, for $499. Xbox is truly one of the best and well-known gaming brand in the world.
Xbox is a very important part of gaming history. They have withstood bitter rivalries with Playstation and Nintendo over the years and built off of it. Xbox has opened new doorways to the gaming industry bringing new ways of gaming to life. I've been a gamer myself for a very long time and Xbox was the console I played on. Many people may prefer Playstation over Xbox for their own reasons, but everybody has a side and that is just life in the gaming world. Xbox has made it a far way from its humble beginning to its rise to power in the industry that exists today. Xbox may have its rivals that try to bring them down, but they keep trying as they have over the last decade and a half.
It seems Xbox and PlayStation are like two kids that hate each other and think they are better than one another. I'm an Xbox guy, but I know people that play Playstation and that's fine. Xbox's history with PlayStation is something that never goes unmentioned or unheard. It seems as if their rivalry is something that will carry on. There are going to be more console rants and opinions on these two, but what can I say? It's business.