Summer Slump: The Bust of the Blockbuster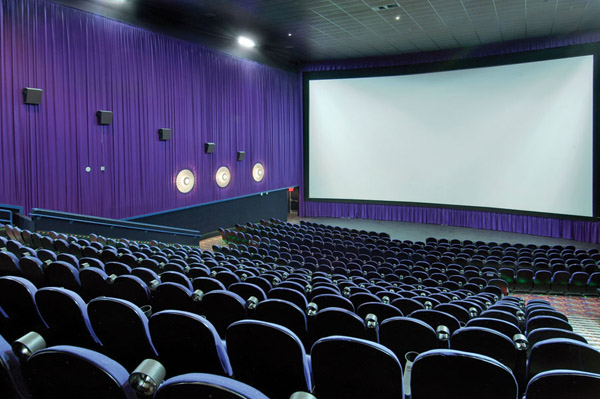 Hang on for a minute...we're trying to find some more stories you might like.
Day after day this summer, I spent my time pulling off increasingly ridiculous feats of teenage hijinks: we climbed into trash cans, sat in huge piles of popcorn, and recreated artwork and movie posters with only the appliance we found in our immediate proximity. In any other case, this would be an ideal way to pass the day as we waited for the sun to set, or for time to pass just slightly faster.
Except, I was supposed to be working – and it was the worst summer for movies in the past 25 years.
Movies themselves weren't entirely to blame; huge summer hits like Wonder Woman, Guardians of the Galaxy Vol. II, and Spiderman: Homecoming drummed up some business, but only because they were related to superheroes – bringing the massive nerd-culture fanbase. Many films, like Baby Driver and Dunkirk, also garnered huge amounts of attention, but it was mainly from critics, as most audiences dwindled for both films after their opening weekend was over and the hype surrounding them had died.
Despite the few good movies mentioned above, this summer really was just a black hole of mediocre cinema. Franchises are becoming too big, and soon the blockbuster bubble is going to pop. Audiences are no longer interested in the 27th daring adventure that Jack Sparrow will go on, or the 15th remake of the same monster movie that we've seen every 10 years. The reason why Baby Driver and Dunkirk were critically acclaimed is the same reason Get Out became the sleeper hit of the year in 2016.
Audiences want new content.
This desire for new content is shown not only through the failure in remakes and adaptations (in respects to media that was not popular or well-known before it was made into a movie), such as the high-anticipated, but ultimately disappointing Baywatch, and Valerian and the City of Thousand Planets, which lasted for approximately the same amount of time it took for Rihanna to regret making it in the first place. Even Wonder Woman, though a story people already know, was new in the sense that it was the first female-driven superhero movie. It consistently oversold theatres playing Stephen King's The Dark Tower, but King's subsequent contributions will be addressed later.
The lack of fresh ideas in cinema has begun to drive audiences toward streaming services and other sources of media. HBO's Game of Thrones saw record numbers in its number of people watching, and the increasing popularity of streaming-exclusive content, like megahits Stranger Things (Netflix) and The Handmaiden's Tale (Hulu), are stealing away all attention that used to be exclusively geared towards major motion pictures. Slowly but surely, people are staying away from theaters claiming they can "wait for it to come to Netflix," because going to the cinema is just too expensive these days.
And they're right, ticket prices at my location alone rose from $12.50 to $13.70 over the course of 2 months. It now costs over $25 just for two people to go to movie. Upon hearing our new prices, many potential customers chose instead to shame the employee who, I promise, had nothing to do with this rise in prices (we work for minimum wage). Many potential customers chose to storm off, all cinematic intentions lost.
When big movie corporations suffer, these aforementioned minimum wage employees suffer too. Hours were cut, and you were lucky if you got three shifts week because business was so slow. Many of my coworkers were heading to college after this summer, and the amount they were making didn't amount to much when compared with the amount they now owed their new schools. And even when someone was scheduled, there was the very likely possibility they'd be called out or sent home because we just weren't doing enough business.
But then it happened.
More specifically, then It happened. A hit that no one at the theater expected.
Nothing could prepare us for the first Saturday of its release. Per the course of the usual summer movies we had grown accustomed to, it was expected that the cult-classic remake would drawn several hundred people at most.
1600 people. In one night.
Numbers like that hadn't been seen since the release of The Force Awakens. It took a fear-hungry clown that lives in the sewers to finally drum up the business the summer had needed, though it was already mid-September by the time it premiered.
With expected big releases, like Blade Runner 2049, The Last Jedi and Thor: Ragnarok, one can only hope that business will pick up during the Fall-Winter season. Though it should be noted, every single one of these movies is either a sequel, or the continuation of a franchise. Hollywood may soon have to start paying closer attention to their audiences, as it seems the time of the franchise-blockbuster is quickly approaching its end.